The beaches of Santorini are truly dreamy, since some of them are surrounded by tall rocks of unique beauty which are the result of the volcanic eruptions.
One of the most famous ones is undoubtedly the Red Beach, which is surrounded by red and black rocks and features red sand, deep blue waters and black pebbles. You will find some umbrellas and sunbeds there, but there is not much space available for your own beach equipment.

Equally impressive is the Vlychada beach, which is surrounded by rocks reminiscent of a lunar landscape and features some umbrellas and sunbeds only at one part of it. The White Beach is surrounded by white rocks and it features black sand and a few sunbeds.
Perivolos is a sandy beach where the most well-known beach bars of the island are located, attracting people who want to combine their daily swim with day-long parties at the beach. Perissa and Kamari are two more big, organized and popular beaches, both of them having been awarded with the Blue Flag.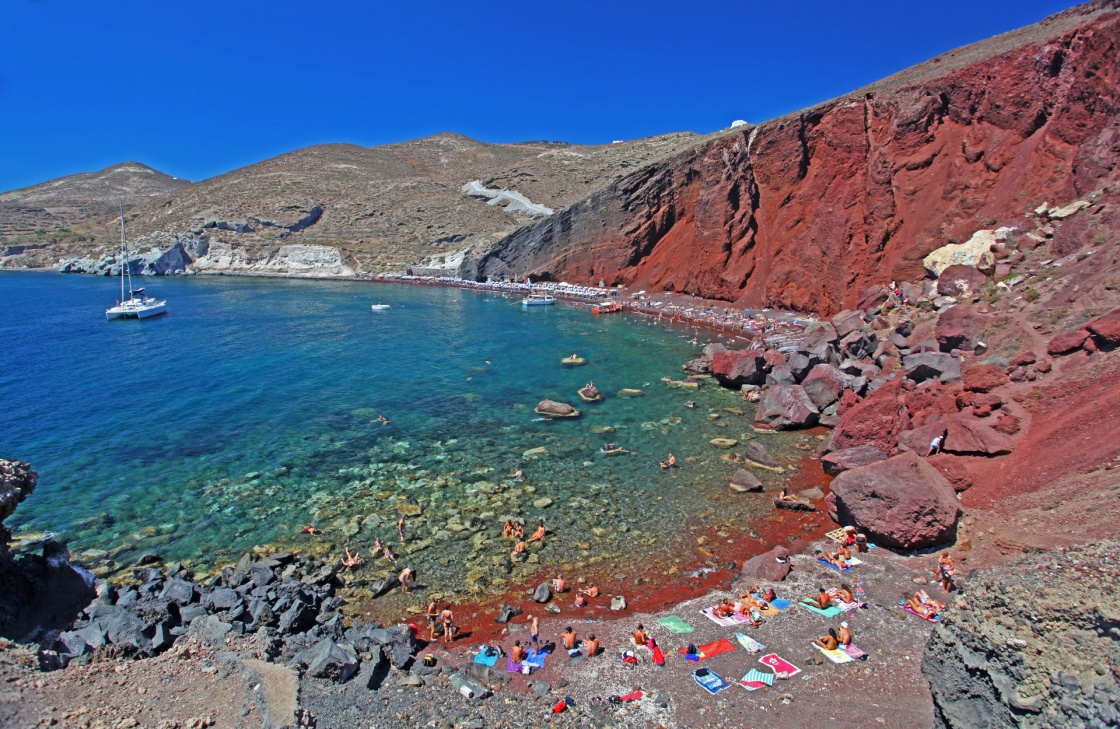 'The Red Beach on the Greek Island of Santorini' - Dan Breckwoldt / Shutterstock
If you are looking for a more isolated beach, then you can visit Ammoudi, which has deep and steep waters and is located right below Oia. The only way in which you can access Ammoudi is through some steps. Another isolated beach is Armeni, which is only accessible by boat and is also close to Oia.

Some other beautiful beaches you can visit are Monolithos, Akrotiri, Baxedes or Paradeisos, Mesa Pigadia, Vourvoulos, as well as Palaia Kameni which is located in the small island of the caldera of the same name.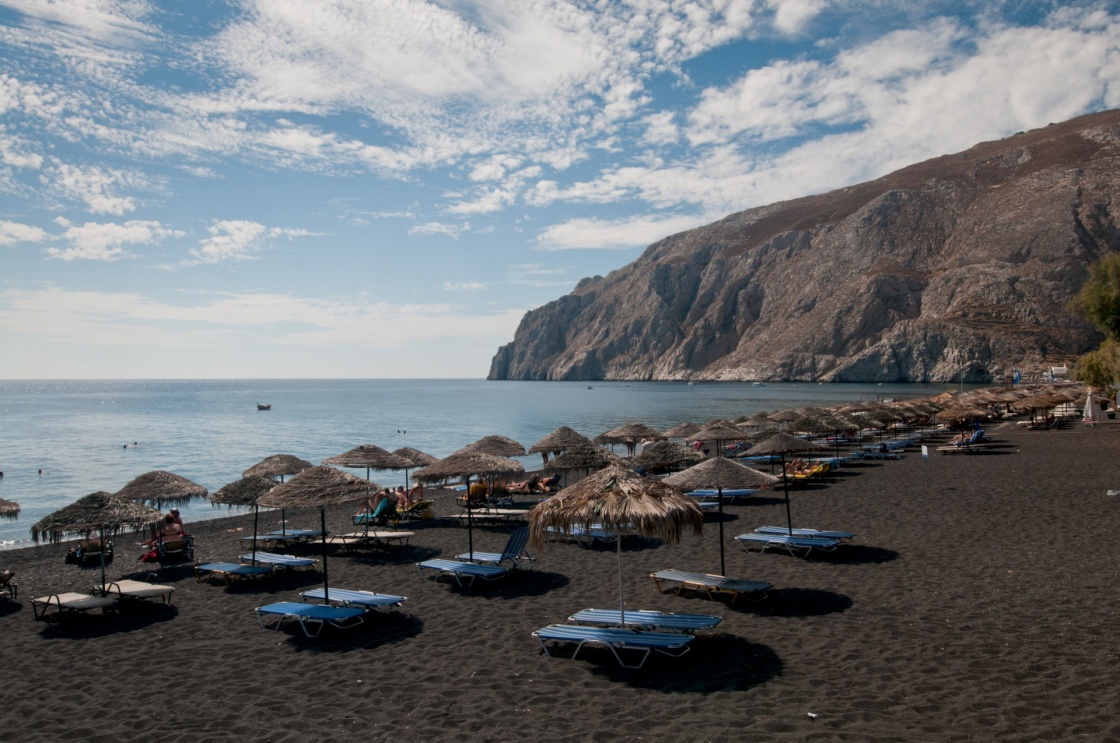 'Black beach of Kamari, Santorini, Greece' - KimPinPhotography / Shutterstock